>Så er jeg tilbage i Frankrig – Ah, det har været en god ferie (på trods af feber og halsbetændelse, tak til det danske vejr!) Men skønt at være hjemme ved kæresten igen
Inden jeg tog af sted, fik jeg taget billeder af de ting, jeg fik købt til baby, da min mor og jeg var i Århus i tirsdags. Nu ligger de i Herning og venter på, mine forældre kommer herned til september.
Anyway, jeg var slet ikke klar over, at Jasper Conran lavede børnetøj, men det gør han altså. Og det kunne jeg ikke stå for! Nu kan jeg også næsten krydse alt af på babytøjslisten
Og så har jeg mødt min første læser i lufthavnen i Billund i dag. Jeg håber ikke, jeg virkede alt for befippet – jeg fik ikke engang spurgt, hvad du hed! Men det var altså rigtig hyggeligt at hilse på dig – dejligt at få sat ansigt på en læser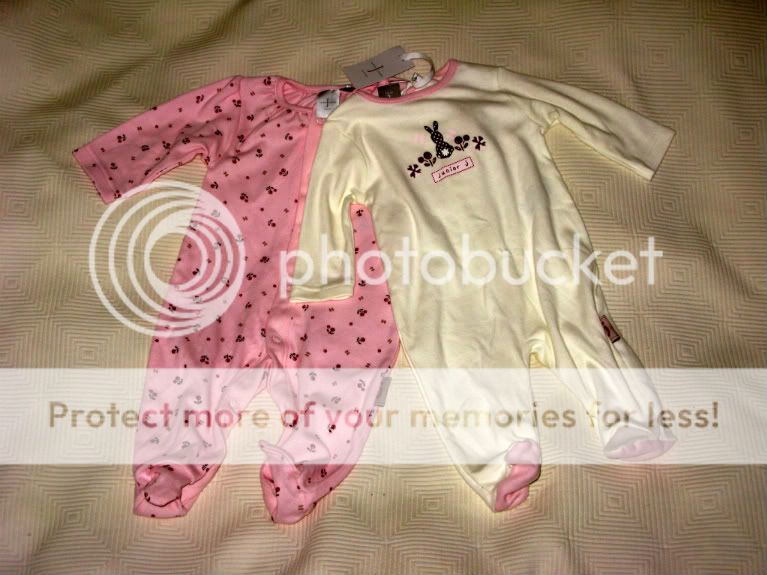 I'm back from a great holiday in Denmark (despite illness and everything – thank you Danish weather!) Before I left I took pictures of the baby stuff I bought when my mom and I went shopping in Århus last Tuesday. I didn't even know that Jasper Conran made baby clothes. But he does and it's very cute if you ask me!
And I also met my first reader in the airport in Billund today. It was very nice meeting you!